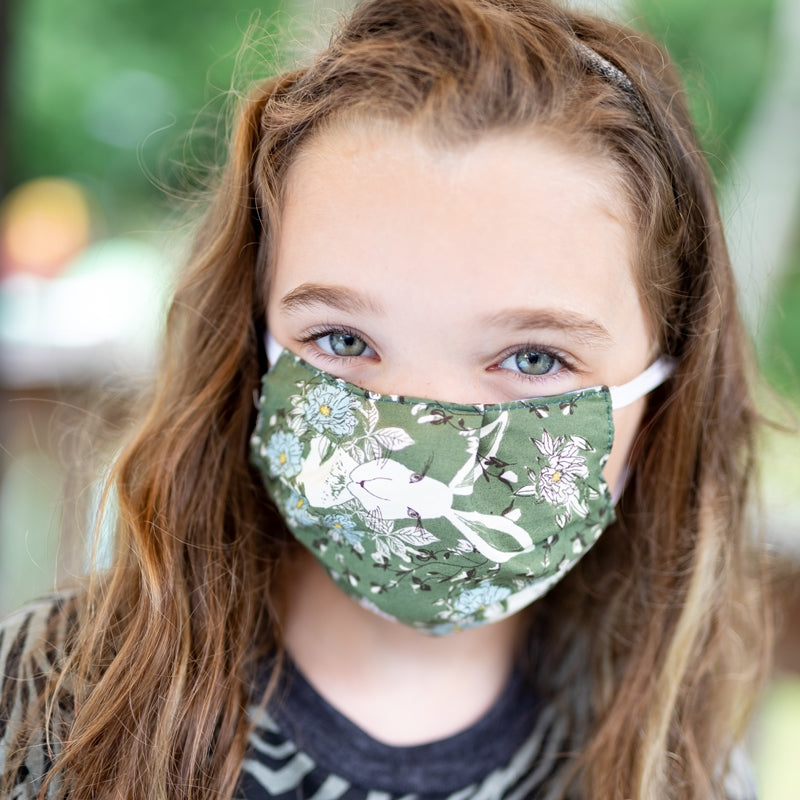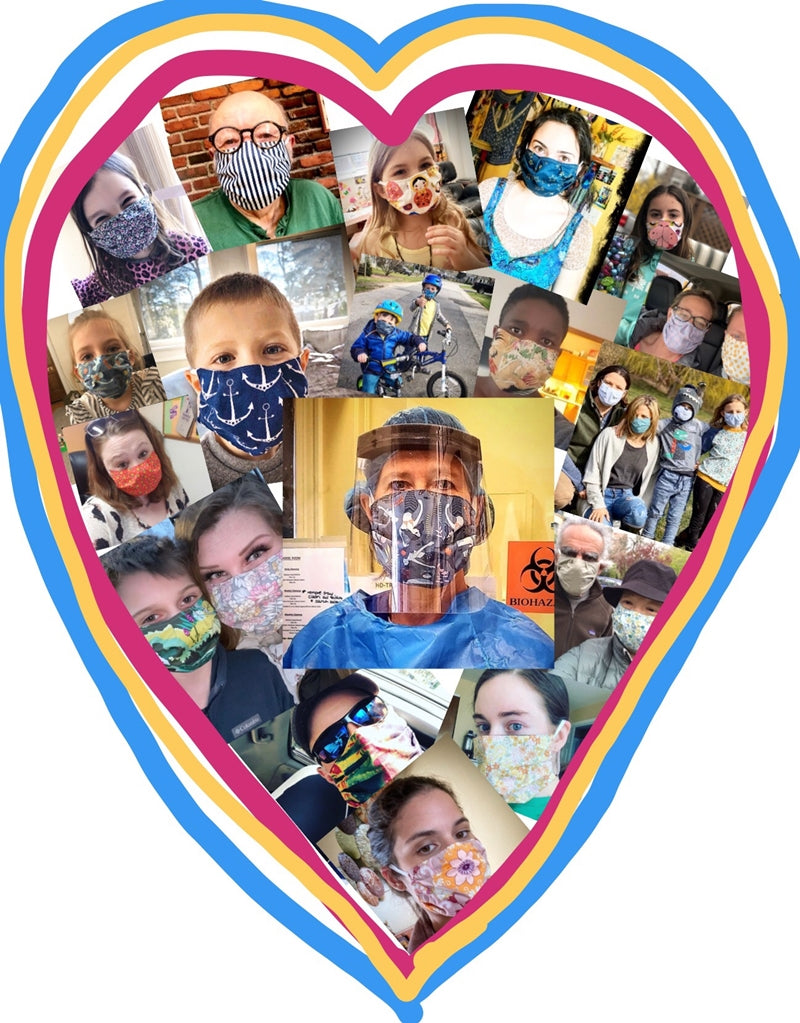 Kookooshka Cape Cod Face Mask
All masks are made in our studio from two layers of tight weave premium cotton, pleating for form and elastic ear loops.  
We make them in 5 sizes, Toddler = 5.5" X 5.0", Child = 6.5" X 6.0",
Adult Female = 7.5" X 6.75", Adult Male = 8" X 7", X Large = 9" X 7.5"
We change fabric prints often, to choose your prints put a note in special instructions to seller, and we will text you photos of the styles we are shipping today.
Our masks are not sterile, so wash or steam them before using. Machine wash, air dry.
We make no claims about the effectiveness against viruses
or any other kind of contamination.
Protect Yourself and Help Others!