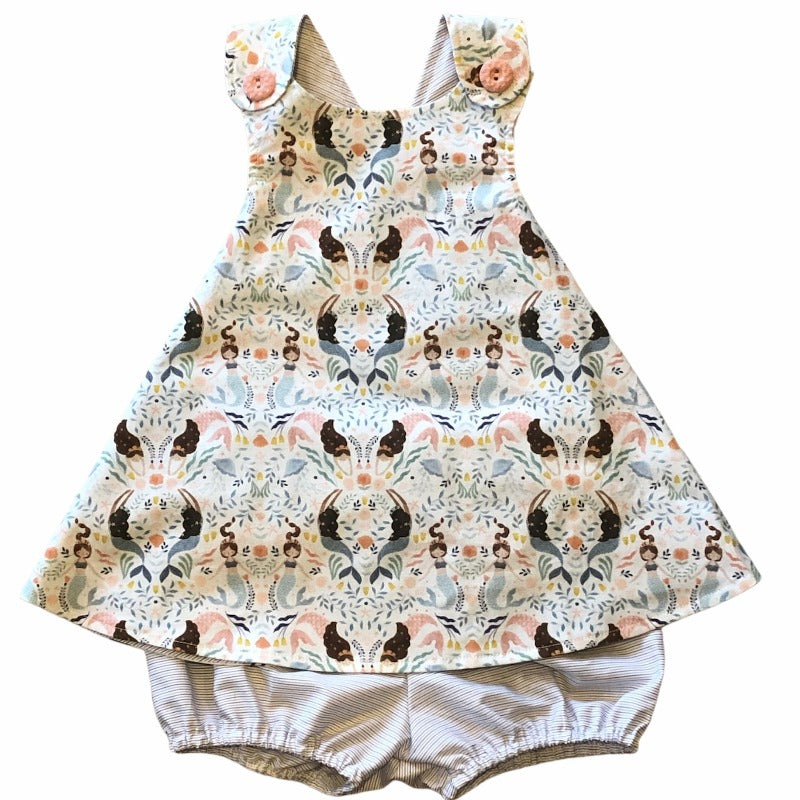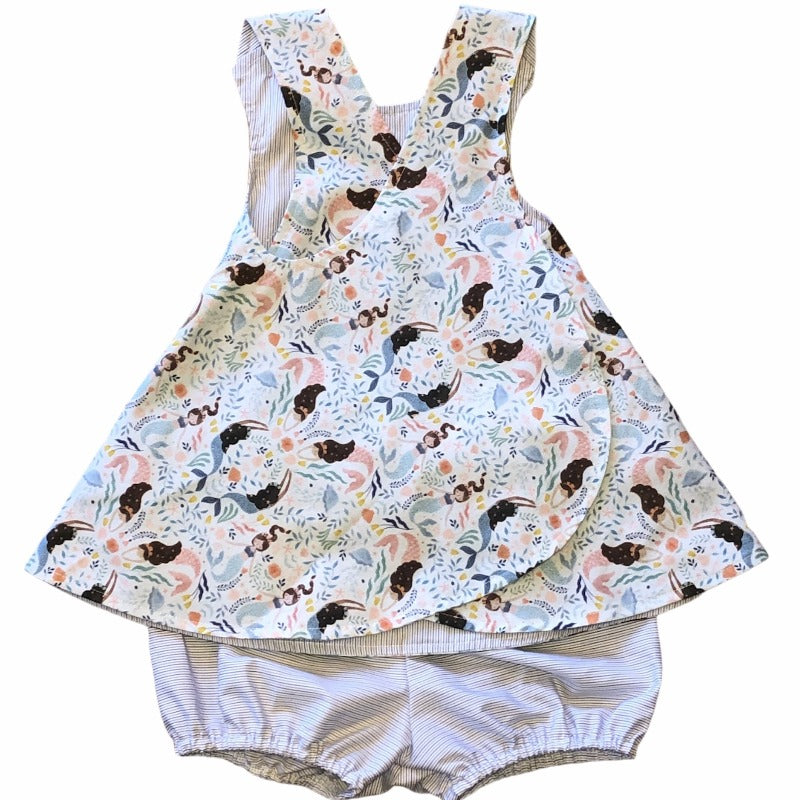 Frolicking Mermaids Apron Wrap Dress with Bloomers
Beach Babies Beware this is a super cute outfit! Our Apron Wrap Dress design with this ooh soo precious Frolicking Mermaids fabric lined with cotton lawn, light as a feather. Oh did I mention the bloomers, they are the perfect compliment.
100% cotton, Machine Washable
Made in the USA!